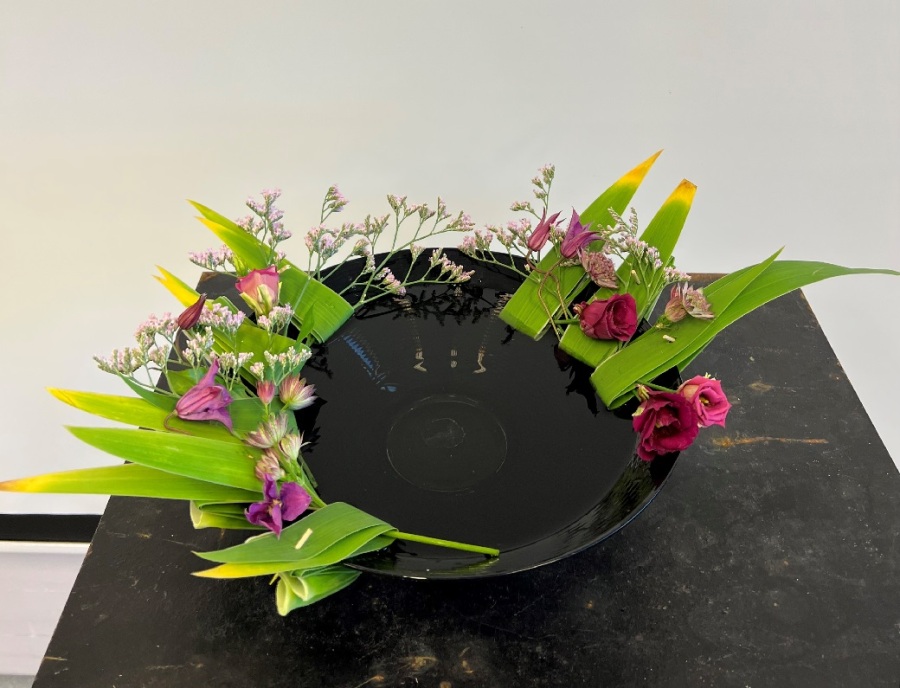 Title : Hanakubari with long and slender leaves
Fold the leaves 2-3 times, secure the folds with thin bamboo, and place them in some places of edge of a container. Flowers are placed between the leaves.
Limomium is used for both expressing the beauty of flowers and fixing Kubari, as taking advantage of the flexibility of Limonium.